Equestrian facility
Equestrian facility
Installed since de end 2010, we make daily improvement. We try to met : praticality, safety and conford for the horse and the jumper.
4 paddocks of 2000m² for 2 horses, 1 paddock of 3000m² for 3/4 horses, 1 paddock of  5000m² for 5/6 horses and one paddock sick horse of 300m². Paddock  are all electric with 3 ribbons + wooden fence. Thy are available by a cenral alleyclosed by a gate. They are equipped with shelters, with racks and trough. LePaddocks are cleaned regularly.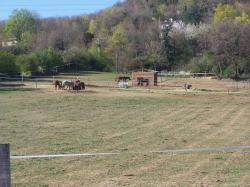 5 box for two horses : (6X3), 2 box mares (4X4) and  2 box for one horse  (3X3) for the horse owner for the futur. The box are on wood chips. Ils seront équipés, à terme, d'abreuvoir automatique et de ratelier à foin.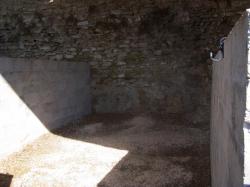 Saddle, bridle holder, shelves and boxes are at your disposal to make your business riding.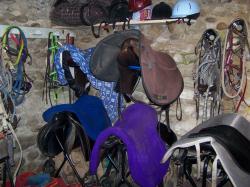 Grooming concreted area with ring and removable saddle.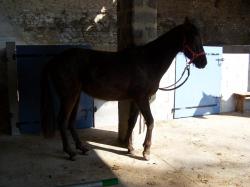 Shoeing and shower area with related to dry .
25 X 45 with obstacle material
A journey "leisure" closed is availble : tree 80cm, tarpaulin, lower branches and hedge. Has comme : journey "site", maneuverability...
Last edited: 2022-04-06